ATTENTION:
We have a new address! The street itself is brand new and not registed on any maps yet. To get to our new location, take I-196 to exit 49 (M-40) south. Our street is just north of 143rd Ave.

4263 Destiny Dr
Holland, MI 49423

See you there!
Providing the highest quality service and products.
Welcome to Automotive Equipment Specialists, where we help businesses and individuals alike outfit their garage with the latest automotive equipment to get the job done. Our team of experts have over 100 years of combined experience serving the West Michigan area and are here to assist you with purchasing, installation, as well as maintenance and repairs.
We offer several types of products and services throughout the West Michigan area. Please browse our site to see how we can help you. Call or email anytime if you have any questions, or would like to schedule a consultation with us. Our friendly staff is happy to help our growing community!
---
Your Local Leader in Rotary Products
Our team has partnered with Rotary Lift to bring you their industry-leading line of products. Not only can we help you purchase new equipment, we also install and service Rotary products for their lifetime. Check out some of our offerings below.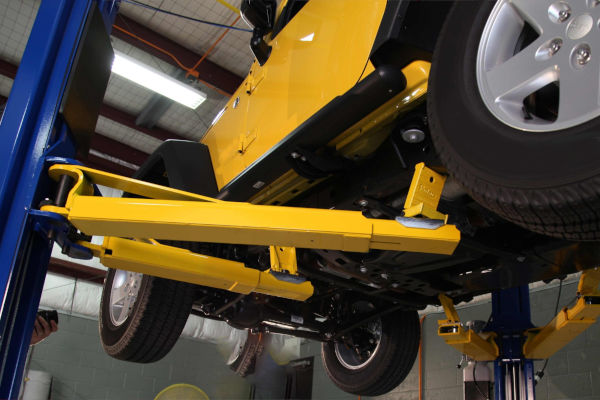 Vehicle Lifts
A reliable vechicle lift is at the core of any automotive service provider. Our team offers a wide range of lift styles and specialties to serve your exact needs:
Two Post Lifts
Four Post Lifts
In Ground Lifts
Scissor Lifts
Low-Rise Lifts
Truck Lifts
Mobile Column Lifts
Parallelogram Lifts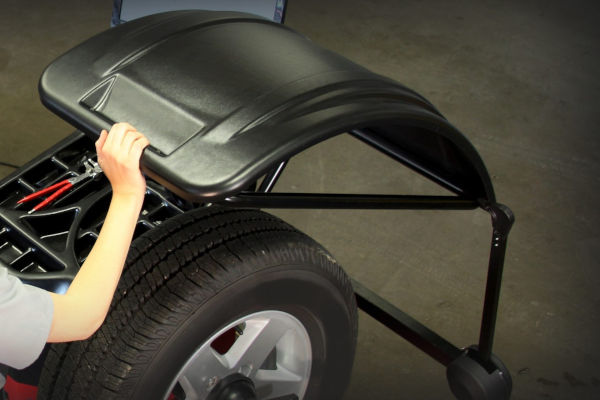 Wheel Balancers
Wheel balancers are used to similate spinning forces a tire would typically encounter during normal use. Our Rotary machines will test any slight variations in tire wear that would cause less-than-optimal rotational balance. Small weights are then added to the tire to account for these variations. This is a staple of any tire shop.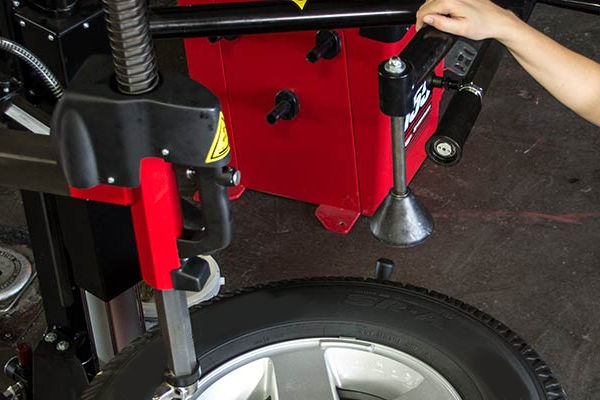 Tire Changers
Our Rotary tire changers are essential for swapping tires quickly and accurately. We offer a wide range of models to accomodate any tire, large or small.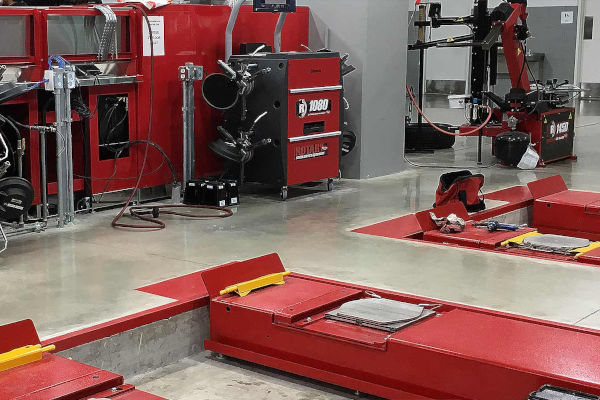 Front-End Alignment Equipment
We offer state-of-the-art alignment systems provided by Rotary. With fixed cameras, tire-grabbing clamps, and remove-controlled sensors, these machines ensure a fast and easy method to aligning wheels on any vechicle.
---
View All Our Products